The youth unemployment rate is on an exponential rise in Rwanda, especially among university graduates. This is partly due to the scarcity of job opportunities vis-à-vis the big number of graduates each year, but also to the graduates' limited job skills and competencies. One way of covering the gap identified among youth graduates is that the University of Rwanda-College of Agriculture Animal Sciences and Veterinary Medicine through its unit of career Guidance, Entrepreneurship and Employability Services under collaboration with expert trainers conduct a training for finalists and fresh graduates about Employability soft skills from 24th to 27th March 2022 at busogo campus.
During the training, 76 participants discussed on the following subjects : Communication skills, communication in work place, problem solving and teamwork, job hunting : CV writing, cover letter, letter/ official email writing, interview, leadership skills, customer centricity and digital literacy entrepreneurial mindset. The trainer Dr. Patrice HABINCUTI emphasizes on the fact that all individuals especially youth should contribute to the country's general development, growth and sustainability, students need to have the right attitudes and aptitudes for work, possess work-relevant skills, and have relevant experience in order to be able to compete at national and international level.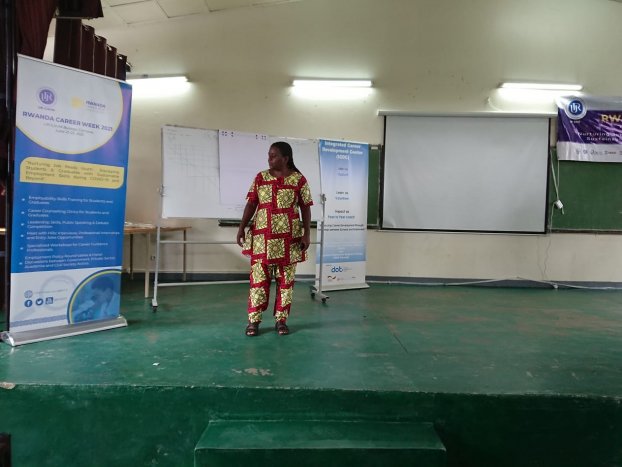 In her closing remarks, Mrs Alphonsine M. DUSHIMIMANA the career Guidance, Entrepreneurship and Employability Services specialist thanked the finalists and fresh graduates who attended the training and promised them to continue either physical or online coaching and trainings on Employability skills, and connecting them to professional internships and job opportunities.
Reported by Jacqueline UMUPFASONI
PR& Community Engagement Office/UR-CAVM