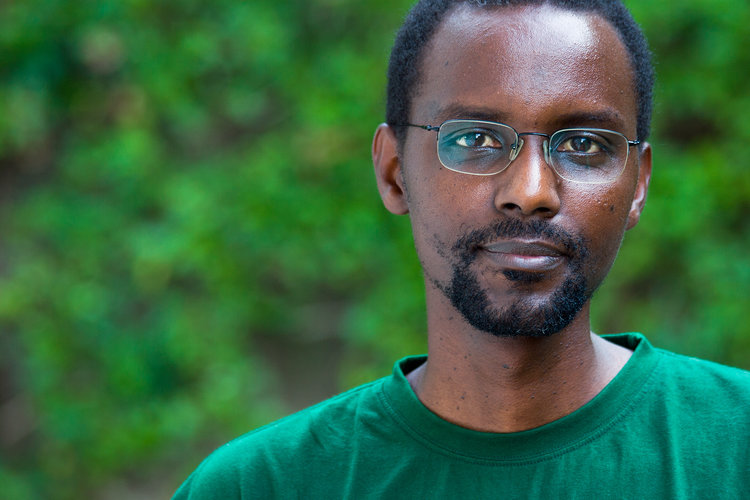 Principal CAVM
Dr Laetitia Nyinawamwiza is appointed the Principal of the College of Agriculture, Animal Sciences and Veterinary Medicine, University of Rwanda (UR-CAVM) since October 2013.
Born in DRC, Dr Laetitia Nyinawamwiza studied primary school in Bujumbura-Burundi. Back in DRC for high school, she received secondary school Certificate in Biology and chemistry at College Alfajiri, a prestigious Jesuite science college in Bukavu. She obtained an advanced diploma in applied science education (teacher of applied sciences ; biology and chemistry). After the 1994 Genocide against the Tutsi in Rwanda, she had a chance to come in her mother country where she completed a B.Sc. degree in Biology from National University of Rwanda.
She worked as head of science laboratories and Tutorial Assistant at National University of Rwanda before she had admitted in MSc in freshwater ecology at University of Namur in Belgium, where she continued her PhD in animal production. Her thesis focused on assessing the potential of local-agro-industrial by-products in fish nutrition and production ; contributing to environmental Aquaculture. After PhD, she joined the Faculty of Agriculture, National University of Rwanda, as lecturer, Head of animal production Department, researcher and coordinating international research and development projects.
In 2011 she was promoted to Senior Lecturer in aquatic resources management. While on Post Doc. focusing on Biodiversity and Ecological Functioning of Lake Kivu, she was appointed by the cabinet as Vice Rector in charge of Academic Affairs, then Rector of the Higher Institute of Agriculture and Animal Husbandry (ISAE ; Institut Superieur d'Agriculture et Elevage).
Furthermore, she was nominated Member of the audit committee of the East African Council of High Education. She is currently serving as Member of the board of directors of the Rwanda Council of High Education ; Deputy chairperson of the board of directors of Institute of Applied Sciences (INES-Ruhengeri) ; deputy chairperson of the board of directors of the National Industrial Research and Development Agency (NIRDA), technical advisor on different task forces.
As the Principal of UR-CAVM, Dr Laetitia Nyinawamwiza assumes her duties and responsibilities geared to academic excellence, whilst coordinating several teams to write strategic and grant proposals for university and stakeholders. She mentors and advises researchers, lecturers, students, Alumni, and agriculture sector stakeholders with an emphasis on women and girls to mainstream gender equality in the sector. Dr Laetitia is the University of Rwanda gender champion. Dr laetitia was awarded by CEO-Global 2017-2018 as Africa's most influential women in business and government. Education and training : academic, category.
She is a passionate Educationist and researcher